Howdy, y'all! It's April already...wildflowers are dotting the highways, it's starting to warm up... great reasons to get outside and be inspired. On the other had, there is pollen everywhere... great reason to stay in doors and get some writing done! Whatever you choose to do, I wish y'all a productive month of writing, reading, and connecting with your fellow authors and illustrators via the SCBWI Facebook group or one of our upcoming events!
Join us
JOIN US Wednesday, April 27th at 10 a.m. in the College Station Barnes & Noble for our monthly meeting

Our program is as follows: this month we´ll be having our annual original poetry reading. Word list for the poems will be posted soon!
We'll also discuss news and provide encouragement. Gentle critique begins at 9:30 a.m. Bring copies of 5 double-spaced pages of your work in progress. Those who have time may go to lunch at a local restaurant. Members and friends welcome!
Local/Regional Events
SCBWI Houston is holding an Illustrator Workshop with Greg Pizzoli on April 23rd. More info here.
Former Brazos Valley regional

adviser

Janet Fox will be signing her new middle grade book, The Charmed Children of Rookskill Castle, at the College Station Barnes & Noble on April 16th! The book has been described as "

a creepy tale of intrigue and espionage." Joins us for lunch with Janet from 11:30am - 1pm (restaurant TDB) or come to the book signing at 2pm.
Free Local Coverage
We were recently contacted by Shelbi LeMeilleur, the editor of Insite Magazine, regarding the Brazos Reads column. They are interested in highlighting local authors and have yet to feature any local children's book authors. Ding, ding, ding! That's us! If you're interested in having your books featured, contact Shelbi at (281) 636-2787 or shelbi@insitebrazosvalley.com.
Latina Illustrators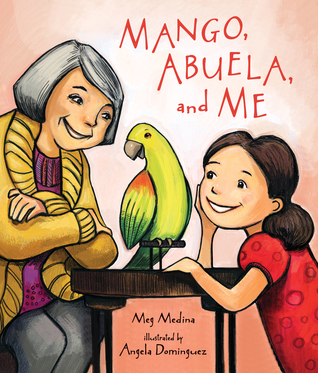 In an attempt to make my Facebook addiction "work for me" I subscribed to a bunch of childrens' literature related Facebook pages a few months ago (I figured it was a better use of my time than looking at Buzzfeed listicals and Tasty video-recipes). This has yielded a fair number of rewards, from learning about new (and old) books I should be checking out to issues (gender balance, cultural sensitivities) I should keep in mind when I start writing. The latest discovery has been a number of awesome Latina illustrators, thanks to the Latinos in Kid Lit Facebook page and their series
"Spotlight on Latina Illustrators."
Since my goal is to eventually write multi-lingual books for multicultural (specifically Latino) audiences, I have been trying to familiarize myself with popular Latino authors and books. But I had not thought much about Latino illustrators. This series is a helpful introduction and I was particularly happy to discover that I was already familiar with some of the titles mentioned (though now I will try to pay attention to the illustrators themselves as well). Check out the series here. You may be surprised how many books you recognize!
That's it for this month's Scratch

!

Enjoy the blue bonnets and maybe consider writing a children's book reminding parents that it is NEVER a good idea to take wildflower photos along the highway (actually that sounds like a pretty grim book)

.

Disclaimer: The views expressed here are my own, and not necessarily those of the SCBWI.