Howdy, Brazos Valley Children's Writers and Illustrators! I hope you have had a good work week. First up, fun news for two local writers.
Kathy Whitehead received a nice mention for ART FROM YOUR HEART.
Janet Fox's FORGIVEN is a Junior Library Guild selection.
We have meeting tomorrow, February 23, 2011 at Barnes & Noble, 711 Texas Ave, College Station at 10 a.m.. Be there or be square. :) Andy Sherrod will help us ferret out clumsy writing. Yay!
We have a cool upcoming opportunity: Kimberly Willis Holt will attend the Children's Literature Book Club Thursday for the discussion of her award-winning novel, WHEN ZACHARY BEAVER CAME TO TOWN. Ms. Holt will appear via Skype for 30-40 minutes of the meeting which begins at 4:30 p.m. at the Arts Council of Brazos Valley,

2275 Dartmouth Street in College Station

.


Remember that SCBWI WIP GRANT applications are currently open. Don't forget to vote for the Crystal Kite, all by March 15th!

INTERESTED IN SCIENCE FICTION AND FANTASY?

The Highlights Foundation has a Whole Novel Worshop for Fantasy Writers, May 1-8th. Click here for more information.

The 2011 SFWA Nebula Award short list is out. Here are the YA titles.

Andre Norton Award for Young Adult Science Fiction and Fantasy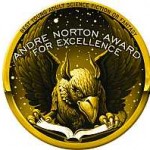 MORE ON THE E REVOLUTION
The price point of book content is falling. It happened to the music industry first but that is now flooding into book industry. The information age is changing publishing forever. Be aware.
Here is article that may interest you about price cuts from DC Comics.
Where will teens read books in the future?
Here is an interesting PW article teens jumping on the e-wagon.
SOME ODDS AND ENDS FOR FUN
Hunger Games, part of YA series by Suzanne Collins, has spawned a slew of homemade movie trailers on Youtube.
Oh, the things that our books will do. Want to read a good book?
The PW Fall Sneak Peek is out.
I like to get books on the list early. I hope you do too...